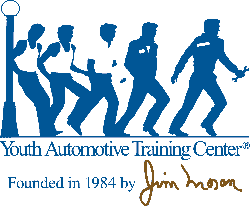 YATC Mission Statement

The mission of the Youth Automotive Training Center is to train and educate at-risk youth in basic automotive repair skills, academic remediation, job readiness and life management skills. The goal of this program is to prepare young adults who are at a disadvantage in their lives to become self-sufficient, productive, law-abiding citizens.


399 SW Martin Luther King Jr. Avenue
Deerfield Beach, FL 33441

Phone: (954) 428-0909
Fax: (954) 428-6690

www.yatc.org
Youth Automotive Training Center of Broward, Inc. A non-profit charitable organization - 501(c)(3)
A COPY OF THE OFFICAL REGISTRATION AND FINANCIAL INFORMATION MAY BE OBTAINED FROM THE DIVISION OF CONSUMER SERVICES BY CALLING 1-800-HELP-FLA (800-435-7352), WITHIN THE STATE. REGISTRATION DOES NOT IMPLY ENDORSEMENT, APPROVAL, OR RECOMMENDATION BY THE STATE.
The registration number issued by the Florida Department of Agriculture & Consumer Services is CH1258. YATC does not retain any professional solicitors; therefore, 100% of each contribution that is received goes directly to YATC.